Microscopes, Butterflies, Owl Puke…And More
Thank you! 
We raised $3597 in three days funding seven STEM education projects for little kids and big kids all over the country. DonorsChoose.org is a fabulous organization. It gives all the money donated directly to the classrooms to fund exactly the programs the children need. No money is wasted and you know who you are funding. You can check out each project we funded here as well as follow March Madness brackets used to fund those program here. We hope you'll keep up with The Edge for Scholars all year long as we help provide news, ninja skills for navigating academia and getting funded and published.
Follow us on Twitter or Facebook or get our monthly newsletter by sending an email to info@edgeforscholars.com with 'newsletter signup' in the title. And THANK YOU! Without the shout out help of many kind scientists this wouldn't have happened. You guys are the best!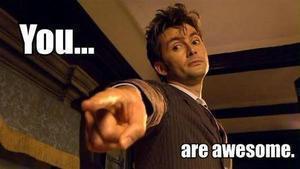 ---
---